10 YouTube Videos That Will Boost Your Productivity
June 19, 2015

You've spent days, even weeks trying to find some free time to clean up your room, hang that picture, or even do some studying for that final exam looming on the horizon. Then, you finally sit down with the firm belief that you'll complete some of your to-do tasks... just to find yourself wasting time on Facebook or watching Netflix.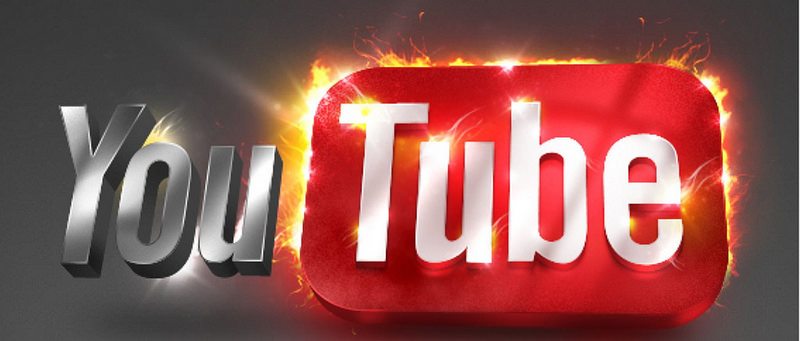 Luckily, it's actually not your fault. Time management doesn't come naturally to many people. It's a skill you have to develop, like learning to drive or cook. It may take a while to master, but the payoff is incredible — you'll limit procrastination and increase your productivity.
To learn how to boost your studying and work 10 times more efficiently, check out these YouTube videos on the topic of productivity and time management:

1. The Science of Productivity
This video breaks down the meaning of "productivity." You may be amazed to find that your willpower is actually a limited resource, and that top musicians don't necessarily spend a lot of time practicing.
You'll learn how your brain reacts to different stimuli and how to motivate yourself and make sure you don't slack off. You'll also see how to successfully utilize to-do lists and harness the power of deadlines.

2. Seven Brain Hacks to Improve Your Productivity
This is a very short, but extremely insightful, video from Buzzfeed. The clip explains how to increase your awareness and motivation by avoiding multitasking, using pen-and-paper to-do lists, experimenting with lighting, exercising, staying hydrated and taking coffee naps.
Let's not forget about the actual science behind these suggestions. The people from BuzzFeed have decided to include real data from various studies to back up their claims.

3. How to Hack Your To-Do List
David Allen, the author of Getting Things Done, explains how to-do lists actually work. He talks about everything that you need to consider before creating a list and how to manage your list afterwards.
If you're interested in expanding your attention span and directing your focus towards achieving your goals, you'll find this video very helpful.

4. How to Break Habits (from The Power of Habit by Charles Duhigg)
Another great author, Charles Duhigg explains how habits work in this video. According to Duhigg, each habit has 3 main stages: cue, routine, and reward.
Using this knowledge, you can create new habits or redesign old habits so they serve a new purpose. It's time to tap into your psyche and make your habits work for you, not stop you from getting things done.

5. How to Manage Time with 10 Tips That Work
Here we have ten very useful tips from Entrepreneur. This video argues that most people measure how long they spend on a task using "clock time" and this creates a lot of illusions.
As we find out, you should assess each task carefully before deciding how to engage it. There will be times when "time just flies" and you need less mental power and planning. Other times, you'll have to explore more complicated strategies to achieve maximum results.

6. How to Memorize Fast and Easily
The video explains the difference between verbal and visual memory. The animation illustrates the benefits of using visual cues and how to create them.
You'll also have the chance to try a very fun exercise and experience the power of visual memorization yourself.

7. How to Stop Procrastinating
If you struggle to eliminate procrastination from your life, then this YouTube video is just for you.
It offers 3 basic solutions to ending procrastination: start small, go for the easiest tasks first, and eliminate distractions. Тhe engaging visuals and easy-to-follow tips make this video a well-spent 5 minutes of procrastination, which might really help you beat procrastination in the long run.

8. Four "Study Tips" That Work
Jacob from OperationSelfReset reveals his study routine and explains how to maximize your efforts when studying for an important exam. His tips will be useful not only for students, but anyone doing any type of creative work.

9. Tips to Structure Your Day
Planning is only half the battle; it won't get you far unless you set priorities and deadlines, as well. If you're interested in how to successfully plan your studies and other daily tasks, this video will offer you a lot of insights on the topic.
Brian Tracy has 2 tips for you: plan your day the night before and set priorities on your list before you start the day. He also talks about the 80/20 rule and how to use it to your advantage.

10. Robin Sharma — How I Beat Procrastination
Robin Sharma, one of the world's leading motivational speakers and author of, The Monk Who Sold His Ferrari, shares with us how he was able to beat procrastination in this amazing, albeit long, 15-minute video.
He also explains how time management apps rarely offer any help. It turns out that they can even do you more harm by making things more complicated than needed.
If you are a healthcare or medical student who struggles with learning the medical language, be sure to check out our guide for learning medical terminology.